BECOME A CUSTOMER IN 2 MINUTES
Slipper ensures that you always got the cheapest energy contracts
We monitor the electricity market and switch you to a cheaper contract when it pays off
Your personal electricity shopper
We keep track of what is cheapest
It is advantageous to switch electricity contracts often, but it requires time, knowledge, and energy. That's why we do the switching for you!
We switch for you when you can save
We monitor the price of your contract and switch electricity contract for you automatically when it pays off.
We tell you how much you save
You get an overview of savings every month. In 2022, an average Slipper customer saved 4225 NOK.
Ready to stop thinking about electricity contracts?
Registration takes only 2 minutes.
Sign up now

Safe and easy with  

What our customers say
Nina

It's great to know that there is someone who is doing their utmost to get my electricity expenses as low as possible. It saves me both money and unnecessary stress. I warmly recommend Slipper to everyone I get the opportunity to 😊

Torgeir

Last year I saved 14,000 NOK. I could never have done it on my own. I'm glad I don't have to!

Kristin

I am so pleased that Slipper navigates my electricity contract through a sea of offers that can be quite incomprehensible at times. I can just sit back while they steer the ship.

Randi

I'm glad we came across Slipper, it has saved us a lot of money and frustration in a market with many players. They take care of the job – we save money.
We benefit from you always having the cheapest electricity contracts
Slipper has no binding period and costs nothing if you don't save anything. If you save money, we share the savings equally. Simple and fair – like it should be!
This is how much you can avoid paying extra
Results for an average customer over the past three years:
*The amounts above are after we have deducted Slipper's share
Who are we?
Slipper is a Norwegian technology company with a vision to contribute to a more competitive, sustainable, and fair electricity market.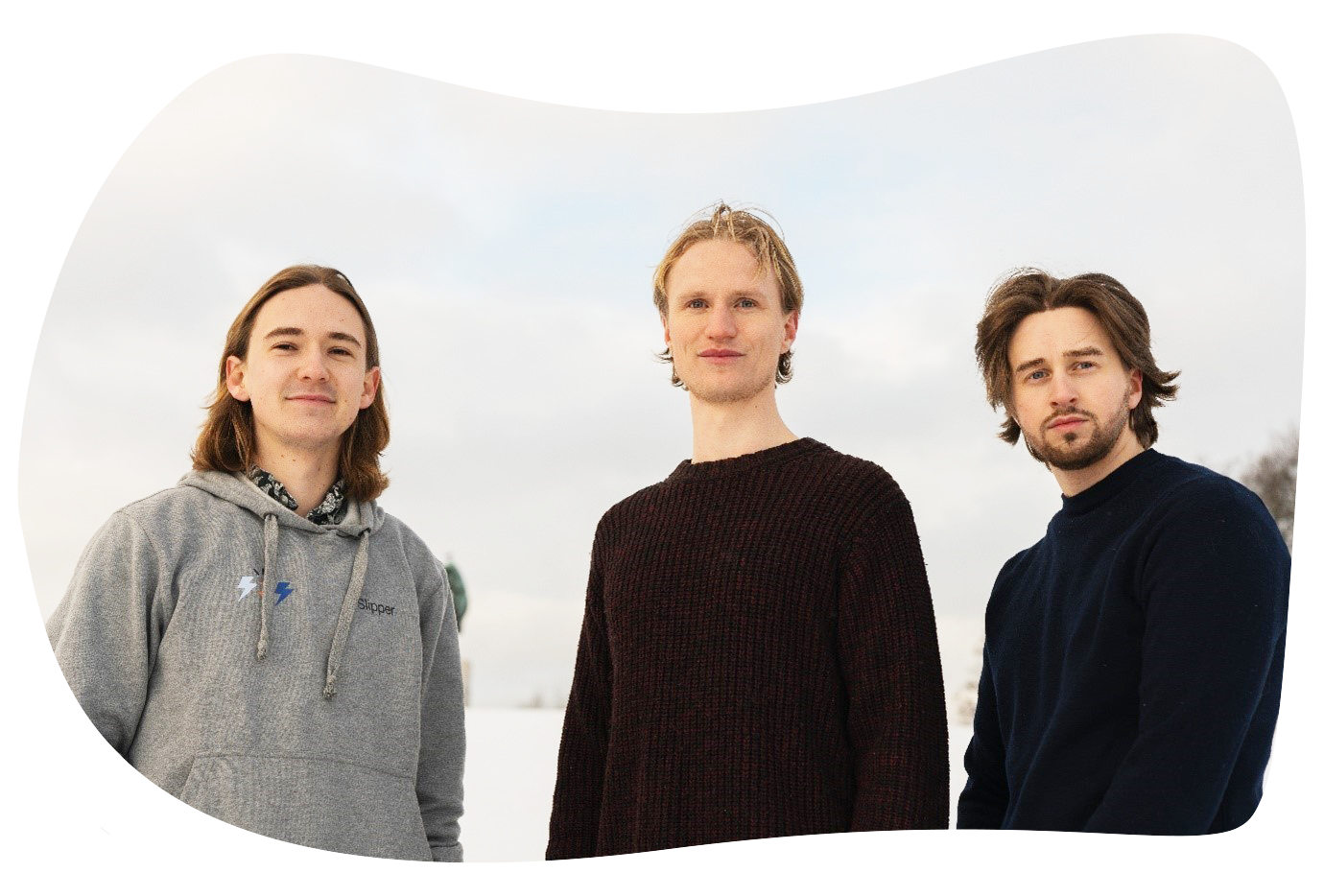 Do you have any questions?
Or do you want to contact us?
Slipper works to help you save money on electricity expenses
We are on the same team. Slipper is a completely independent service that makes sure you are on the cheapest electricity plans.